Hello! Happy Thursday! It's that time of year again! 30 Days of Lists begins on September 1st, but registration is now open! I absolutely love this challenge and am so very happy to announce that I am a sponsor for this round!
What is 30 Days of Lists?
30 Days of Lists is an awesome challenge where you receive a prompt everyday for 30 Days. There is no right or wrong way to complete the challenge. You can also complete it at your own pace.
How I plan to complete the challenge?
I'm not sure yet. In the past I have made my own mini albums and notebooks, but I have also used store bought notebooks. I think I may make my own album this time. I might change it up a bit and use watercolors or acrylics, but I have so many Project Life cards and patterned paper that I need to use up. There's just so many different ways that I can complete this challenge which is another reason why I love this challenge. Below is previous mini album that I made using my Cinch binding tool and some Project Life cards.
As you may know, I opened my Etsy shop a few weeks ago. I have included a couple of mini notebook kits that are perfect for 30 Days of Lists! Below is one of the notebook kits that I have listed in my shop. You can find more information on this kit
here
and you can check out the rest of my products
here
.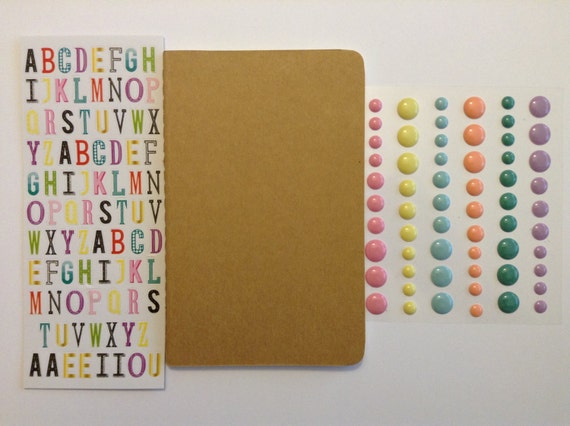 Are you excited for 30 Days of Lists? How do you plan to complete the lists?
Thanks for visiting!
Until next time!!!
*I am a sponsor for 30 Days of Lists and any purchases made using the link above will help support The Emi Times. Be sure to check out 30 Days of Lists and learn more about the challenge.*